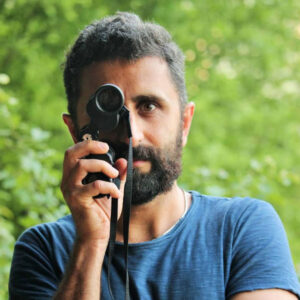 For the past ten years, I have passionately written about perfumes hiring my artistic impressions, which gave me a significant expression style. Besides my natural capabilities, it is the synesthesia that gifts me the ability to depict feelings that are normally inexpressible.
My journey initiated in 2011 when I professionally began to write about perfumes, and now I'm here in Carpe Odor. I participated in affiliate collaborations with seperior brands such as Orto Parisi, Nasomatto, Serge Lutens, Angela Ciampagna, Lorenzo Villoresi, Ye-Ye Parfums, Le Jardin Retrouve, Parfums MDCI, Nishane, and Puredistance. And I am the official editor of Xerjoff and Kemi Blending Magic websites and the official columnist of the Scent Split blog page.
At its very moment of spraying, perfume allows me to step out of ordinary existence into something extraordinary, into an inexpressible state, stripping me of all my unnecessities.
Keyvan Mashhadi
Architect/Artist
Welcome to CARPE ODOR. This is my new website and here I write about the artistic side of perfumery and its opulence.
I was born and grew up in the north of Iran. A green place with miraculously rich nature and great weather. I believe it was the nature and its bloom that made me garner a successful presence in the perfume realm.
I am also equally an architect. I mean this is my profession and I hold a master's degree from Middle East Technical University.
Today, I live in Turkey, and I travel abroad so often for my architectural projects.