There is one thing that some music stars, Hollywood artists, and portraits of politics share in common on their toilette desks. Its Florentine perfumery boutique, Lorenzo Villoresi, where they take a tour and order their own bespoke. A maison of perfumery established in 1990 and is named after its maestro. However, the house is not only a boutique for scents and cosmetics. We know it for its activities towards preservation of traditions and values of perfumery, as much as training, museum and of course, fragrances. LV's a guardian of cultural values of art of perfumery, though you barely see them in the perfume industry exhibitions all around the world, and barely see next to the new-brand so-called niche fragrances on the shelves.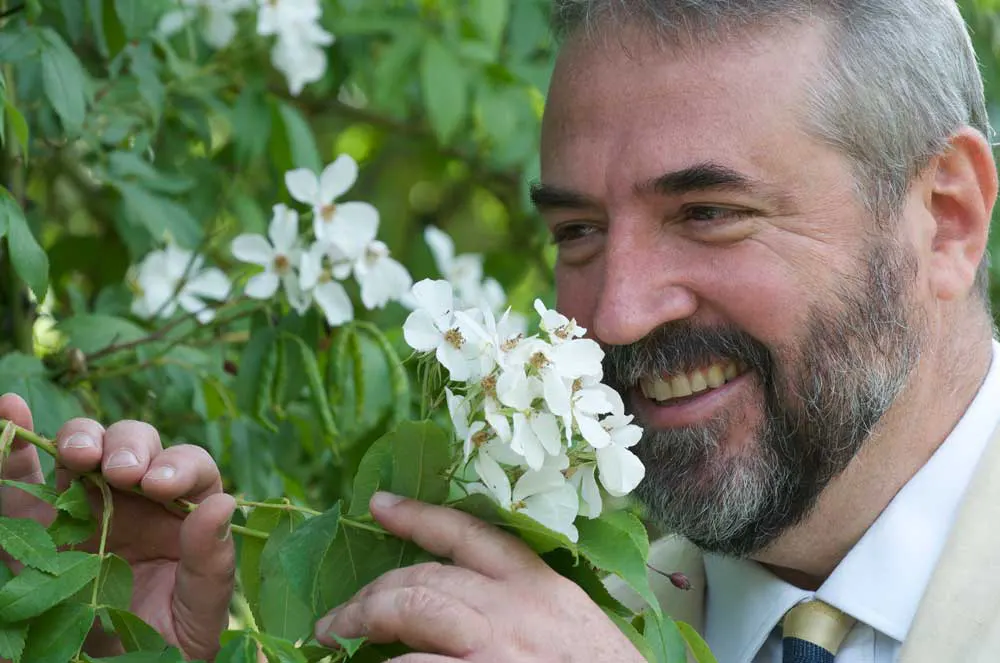 It's been a while I was mailing to the house for an exclusive interview with the master perfumer, Lorenzo Villoresi. After a looking delay, I'm here eventually with this conversation.
Dear Mr. Villoresi, first of all, thank you for spending your time for this interview. Let's start it with a question regarding yourself. Who is Lorenzo Villoresi and how did you realize initial sparks of perfumery?
Thank you for the interesting and difficult question.
As it happens to all of us, I have been different things in different periods of my life. During my early teen years, I loved all the sports and, at the same time, I was fond of psychology and philosophy. A few years later the urge to travel and discover what was "outside and elsewhere" prevailed I started traveling with friends or alone when I was only 15.
I am grateful that the place where I lived from the '50s to the '70s was full of fascinating scents. The large family home in the Florentine hills where I grew up was surrounded by farmland, by plowed fields and green meadows, and countless types of flowers and plants. In the garden, a true hortus conclusus, with its ancient walls of stone, there were fruit trees, aromatic herbs, vegetables, and all sorts of flowers. In spring and summer, it could have been a real perfumery school en plein air.

These scents from nature have had an impact on me since my early childhood. I could smell them at different times and seasons. As I played in the garden, I could smell the intense fragrance of the tomato leaves close by. The smell of tomato leaves is very deep, green, and earthy. It's an intoxicating scent that extends across the surrounding countryside. This and other scents from that time are what I remember as the smell of freedom.
In those same years, I received a Chemistry Set as a gift and was immediately fascinated: substances that changed color, sympathetic stain, blends that produced foam and bubbles, hard to control mixtures, and even mild explosives…. I played with it for many years and kept adding expansions to the original set.
When I was 20, I moved to New York City and started a new season of my life. Not for long, though. Only 5 years later, my first voyage to the Middle East brought me to a world of new and unexpected scents. Egypt, Morocco, and other Middle Eastern countries were my point of no return, the experience that changed my life.
For many years, during the '80s, I have gone back and forth from Florence to the Middle East bringing home aromatic materials and essences, incense and spices, incense burners, old bottles, and instruments that belong to a perfume culture that permeates everyday life in those countries. Ambergris scented cigarettes made in Alexandria, coffee with cardamom, tea with mint, rose, and orange blossom water for the water pipes and countless scented oils of different origins.
Great background. I remember old days in my grandpa's village where an abundance of orange trees and wet mud of rice fields make a magnificent olfactory profile. "Smell of freedom" is the best phrase to explain it. Am I right to say we owe perfumes like Acqua di Colonia and Aura Maris to your memory of the past?
Acqua di Colonia only partially. It is more the memory of a long tradition, the traditional fragrance par excellence, and the first "modern" fragrance.
It was the fragrance that you could smell at the Barbers' Shops a few decades ago and in the Hammams in Istanbul, in certain English stores, and in many familiar places.
It is a simple fragrance and a very "Italian" one. In fact, it was brought to Germany by two Italian barbers. A fragrance that could not exist without the incomparable richness of citrus fruits from Southern Italy.
Aura Maris, on the contrary, is linked to the sea and its freshness, the foam, the breeze that blows at sunset. It is a fragrance of rocks and cliffs, of clear emerald green waters, of starry nights and waves that carry your dreams to faraway lands…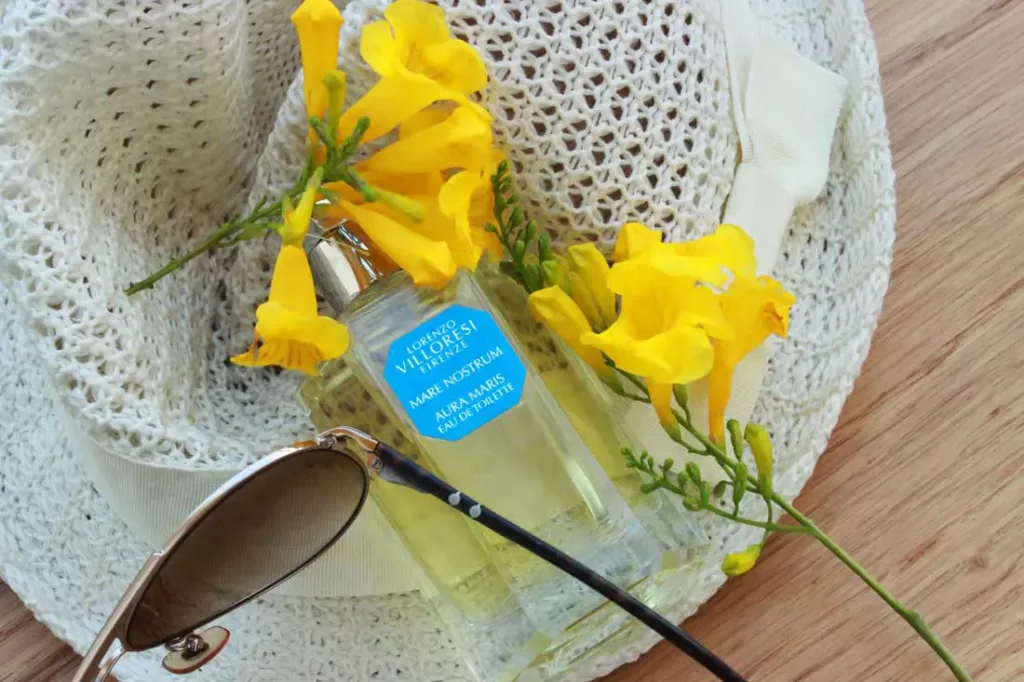 Coming to your Middle East adventures. You conserve the very essence of the Middle East in your works. Alamut, for example. It clearly gives me the impression of wandering around the citadel several centuries back in history. (I'm originally from Iran)
Yes, my Middle Eastern inspirations come also from poets like Attar, whose family was involved in the fragrance world, Rumi, Sa'di, and his Gulistan dedicated to roses. The perfumed drops of the poems of Omar Khayyam and of the Thousand and One Nights. Persia (today Iran) is full of marvelous scents.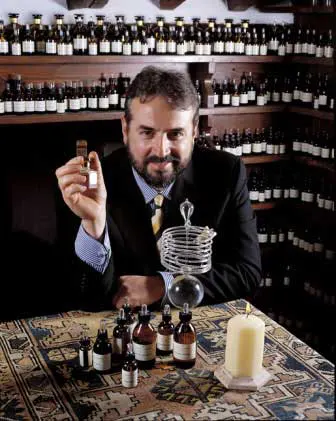 Considering these two sides (childhood memories of a Florentine countryside and Middle East journeys) you balance both in your works and emerge a personal taste in which spices seem to be most-favored ingredients. What is specific about spices?
The sides are many more and childhood memories play an important role in home fragrances, while they are less present in personal fragrances.
My Middle-Eastern trips have certainly influenced me, but I would extend this influence to Orient in general, including countries such as India and Indonesia.
Spices are not so important and I can't really say that I am divided between Tuscan countryside memories and Oriental voyages. In my fragrances, the focus of the interest and of the desire is the imaginary journey through different times, cultures, languages, thoughts, myths, and legends. From Hyperborea far north to the warm enchanted nights of Alamut; from the endless green lands of Yerbamate to the Mesopotamian paradise of Dilmun; from the shaman magic of Central Asia in Atman Xaman to the multicolored India of Kamasurabhi; From the caravan of peppers and spices of Piper Nigrum to the dreamy Belle Epoque nights of Teint de Neige. Not belonging to any specific place or age, is my only sense of belonging, otherwise, I would feel imprisoned. No, I would like to fly wherever I want and above all, far from here! The most important things are space and freedom.
In your first answer, you mentioned to materials used in Middle Eastern cultures that are tied to the everyday life of people in the region. You clearly understand the cultural value of olfactory identities of the Middle East and use it in the excellence of perfumes.
Let me merge two questions here: Do you think perfume and its techniques must be conserved as a cultural value like an intangible heritage, as dance and folk music is?
Yes, indeed. The history of perfumery, both from the artistic and from the technical point of view, goes hand in hand with the history of mankind and as such it must be conserved and made known.
The next question is: I wonder if you have dreamed to make a perfume in traditional Middle Eastern attar oil methods.
Although we never really used the traditional attar methods, we did realize some perfumes in oil that recall the attars. You may find perfume in oil in the following collections: Teint de Neige, Alamut, Patchouli, and Kamasurabhi.
Kamasurabhi, in particular, was truly inspired by Indian attars with the typical notes of intense flowers over a sandalwood oil base.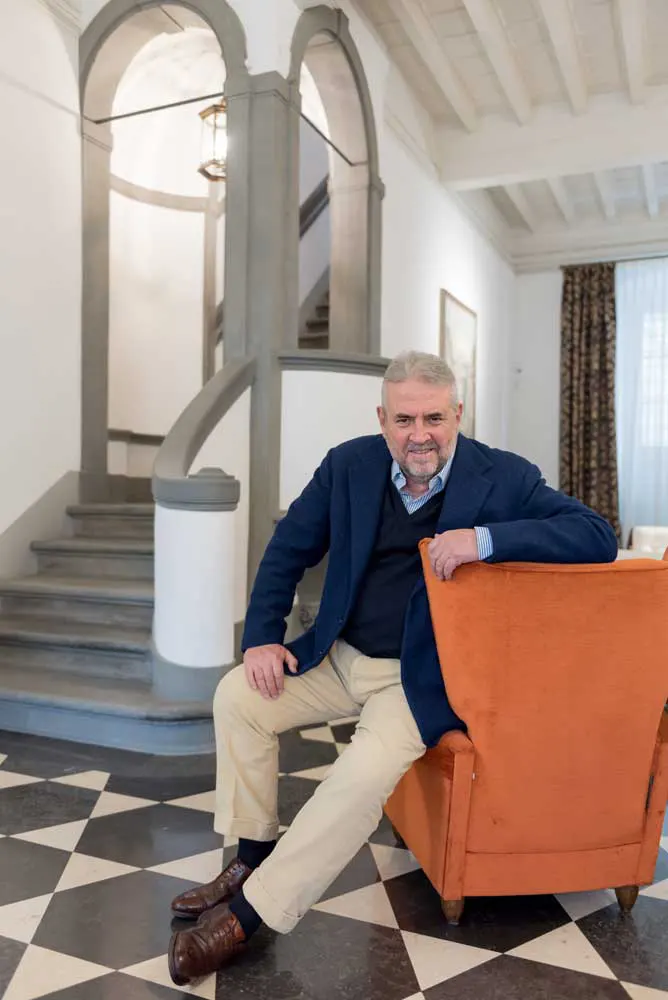 How modern perfumery (contemporary perfumery that is spinning mostly around synthetics) participates in the conservation of cultural identity of fragrance?
Modern perfumery does not really participate in the conservation of the cultural identity of fragrance. Modern perfumery is part of the "modern" history of perfumery and thus it is part of the cultural identity of fragrance as much as modern painting is part of art history. Synthetic ingredients are a fundamental part of this process. Aldehydes and synthetic reproductions of certain "impossible" flowers (e.g. lily of the valley) contributed to the creation of some "modern" fragrances that are now considered as milestones in the history of perfumery.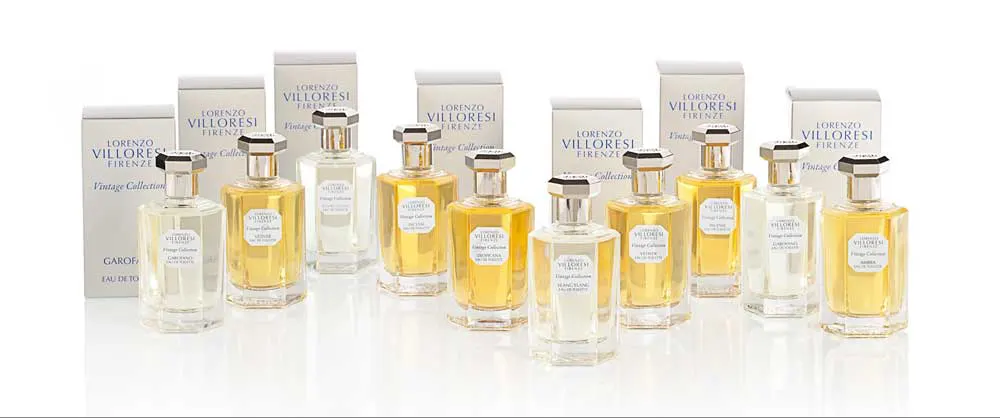 Can you please tell us about the museum? What are the goals, and what tangible or intangible values it preserves? And less but not least, why did you establish the museum?
I would like to underline that this is a Museum about the world of perfume, that is about all what happens "beyond the curtains", before the actual release of a scent such as we can find in a perfumery shop.
The Museum tells the visitors about the history of perfume, the ingredients, the main extraction techniques used to obtain them: it is a discovery voyage around the world and throughout time, to unveil the surprising and fascinating Universe of scent.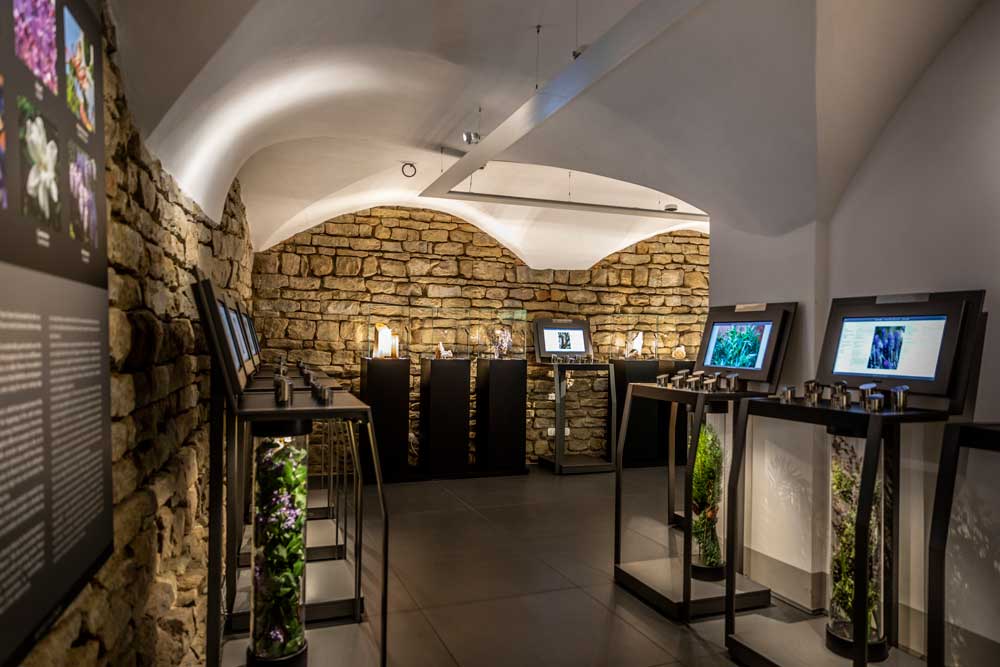 It is also a "Museum of odors", as it allows during the visit to discover a vast number of aromatic materials and what they smell like: from resins to incenses, from woods to precious flowers. And then we made the Osmorama, a collection of more than 1000 single perfumery ingredients, a true library of scents which are usually not available to the public, but only to perfumers: for the first time, visitors can discover the smell of a single ingredient and appreciate the difference, for example, of scented oils coming from different parts of the world or compounds reproducing the most unexpected scents.
This Museum wishes to inform, but also to entertain and really welcome people into our world, allowing them to understand its secrets.
We made it because of our passion for scents and aromatic materials, in order to share this passion and our specific knowledge with the many curious and interested people who have been following us for almost 30 years, since the establishment of our Maison.
Last but not least, we made an Aromatic garden that features a large number of aromatic plants, allowing visitors to see what Patchouli, Frangipanni, or Ylang Ylang – and many others – look like. And we shall slowly build the activity of our academy, with workshops and experiences intended even for the youngest visitors, to allow everybody to deepen the knowledge of whatever aspect of our world they are most interested in.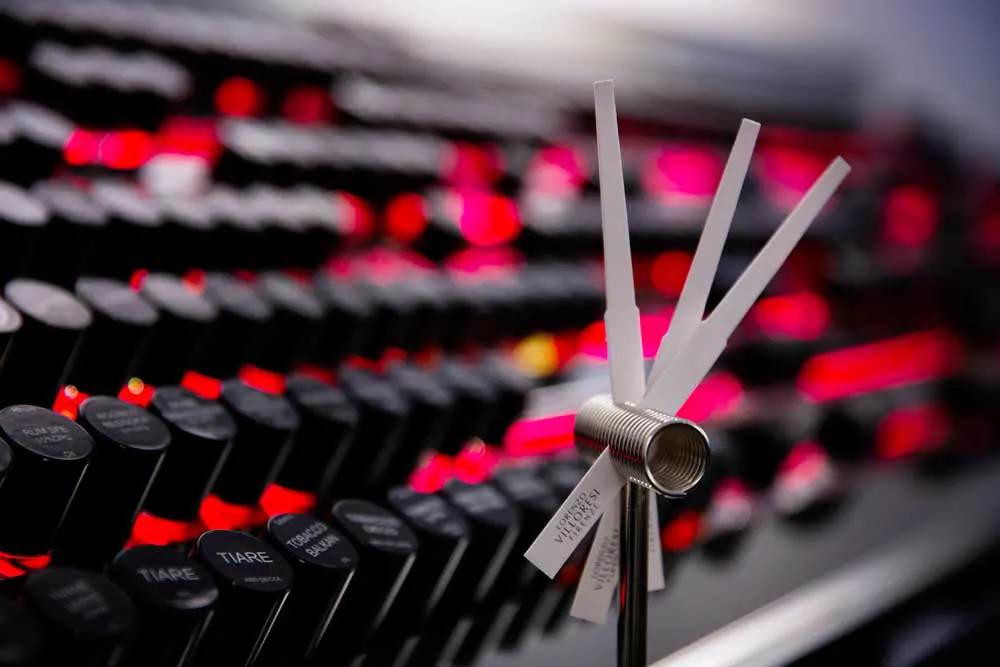 To establish a business is always a massive calculation of risks and rises and declines. What have been the major challenges that you have faced?
You may think this is strange, but one of the major difficulties I encountered when I started my activity was to find the right suppliers. I had so many ideas in mind and I was looking for exceptional ingredients, on one side, and for exceptional packaging components on the other side, to create the products I wanted. And then, of course, I had to build my network of clients, and that wasn't easy either.
Social Media nowadays takes huge participation in the perfume world. It obviously impacts and directs the path of the perfume market by influencing both customers and creators – though not all of it. You are on the side that does not involve in this trend. How do you consolidate your position?
We are enhancing our presence on social media (Facebook and Instagram) mainly to communicate with our followers, to keep them posted on new fragrances and to hear their comments. We do not try to influence them nor are we influenced by what perfume blogs and perfumista's circles publish, but we highly respect these groups and their opinions.
Now that our Museum is open, we will also create special posts and pages devoted to the Museum and academy activities. The museum web-site is already on-line.
Meanwhile, I have a question regarding a perfume of LV which I have never seen before. Named Neyshapur, I hope I wrote correctly. I saw a picture of it. Signed and gifted to a remote friend in France. Can you please tell me shortly about this product? Is it bespoke?
Neyshapur was a special edition project created for the Symposium on Mysticism of the Neuroendocrinology in 2016, held in Neyshapur and in other Iranian cities. The mythical bird Simorgh depicted on the box and on the label recalls the "Conference of the birds" the famous poem by Attar that somewhat inspired this series of conferences.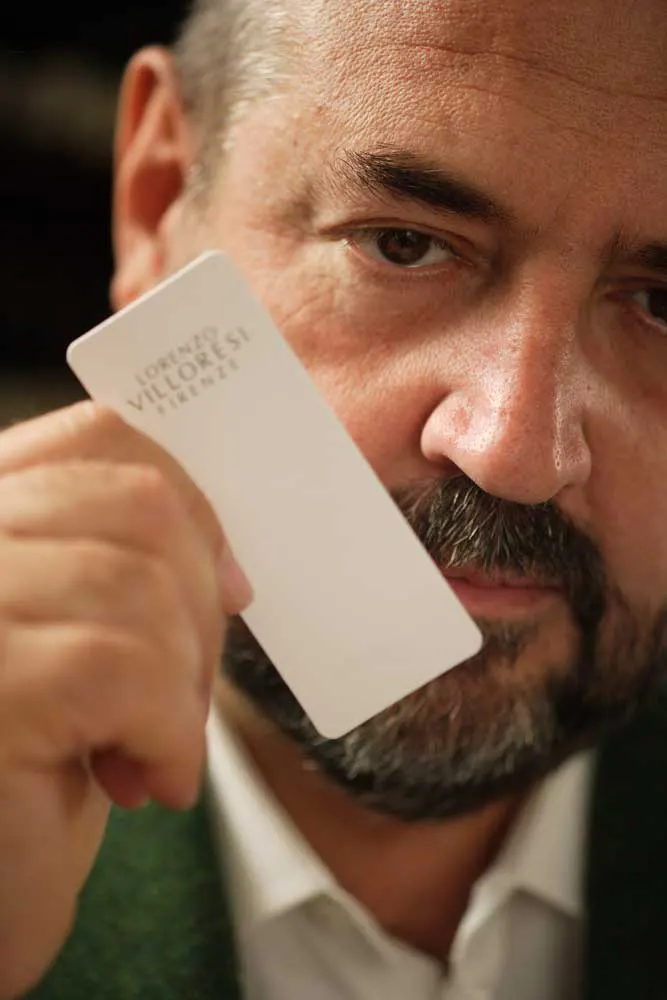 If foods could be perfumes, which food would you like to wear?
A very rich Indian curry accompanied by a variety of chutneys.
Which of your creations was the most difficult to create?
I can't say that one was more difficult than the others. Sometimes my own ideas for new fragrances can be very challenging from a "technical" point of view, but I won't stop formulating that fragrance until the result is exactly as I had imagined it.
If LV fragrances are introduced by just three words, what they would be?
Dream, Voyage, Legend.