I am going to add a black, bitter, fancy perfume to my collection for a masculine black style. I have so many dark-lords, but this time I am looking for something that brings compliment. So I purged my list to these three fragrances I discuss here.
I pick one of the scents to pair with a masculine black style with semi-formal fashion, and to display black color's impact, and masculine elegance.
Comme des Garcons - Black Papper
Gucci - Guilty Absolute Pour Homme
Tom Ford - Noir Anthracite
How each fragrance smells?
Let's start with Gucci. This cologne is released in 2016 and it wooed everyone, not only because it was so long ago since the last time Gucci released a precious work, but also because they made a flanker for a perfume that has nothing to say: Guilty.
Guilty Absolute smells smearing black with vetiver, cypress, and leather. The fragrance has a potent, insisting darkness in the opening. It's like a face no mother would love. However, once settled it's a nice greasy black perfume that you don't expect a designer company dares to release.
Let's continue with Comme des Garcons Black Pepper. A nice tribute to the most sacred and highly-consumed spice. Formerly the brand released Black with is a hardcore pepper compilation, higher than the taste capability of many people.
So they now have Black Pepper in the famous bean-like bottle which has a nice harmony between black pepper, cedar, and patchouli.
Extra information: the CdG perfumes in these bean-like bottles are under Puig company parentship.
Black Pepper is fresh spicy and gently woodsy and gently smoky. It's a development in Black, towards compliment! The core of the fragrance is a nice combination of spicy notes, soft sweetness, and subtle masculinity.
However, the longevity – if matters – Black Pepper leaves the throne to Noir Anthracite.
Tom Ford acts like he wants to be king of all trends. Damn, he works well on every single perfume he releases. I have never seen a perfume conceive the smell of soot, the way Noir Anthracite does. Dark like depth of a cave, bitter like poison, but it floats like a feather. 
The fragrance has a special way of blackness. And a special way of spices. It's smearing but not greasy. It's softly powdery, softly earthy, and nicely woodsy with enough manliness without getting over the boundaries of masculine vulgarity. There is a handsome ugliness quality in Noir Anthracite that reminds me of Vincent Cassel and Jean-Paul Belmondo!
The Sichuan pepper here plays so naturally, and nicely joins ginger, ebony wood, and cedarwood.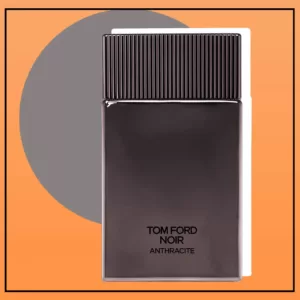 Coming to the performance, the three perfumes have moderate (Black Pepper), good (Noir Anthracite), and strong (Guilty Absolute) longevity and sillage, respectively.
Black Pepper is the nicest perfume, and Guilty Absolute is the harshest one. Noir Anthracite remains in the middle. All three perfumes fit black style and masculinity.
Now, we need something that displays black color and its great impact. Black Pepper is modest for being black and Guilty Absolute doubles black's blackness by its overpowering leathery facets. Noir Anthracite, nevertheless, fits great to black color style.
Although, I'm a bad fond of Comme des Garcons, I should this time skip over Black Pepper. Guilty Absolute's bottle design in not my type (I'm so obsessed with appearance of perfumes). Overall, Noir Anthracite would have a nice place in my collection.