It was near 6 years ago when I talked to Ömer İpekçi for the first time about his perfume house: Pekji. Battaniye was not born yet! His most noticeable characteristic was his style of communication. Words compiled to couch the complexities of an inexpressible artistic mind.
Later when I discovered his perfumes I noticed the same cryptic characteristics and friendly slang mirrored in his perfumes. Battaniye is a good example of this claim. This perfume came at my door in the days I was dispatched from what I feel better with: marginal and avant-garde fragrances that get me weak in the knees.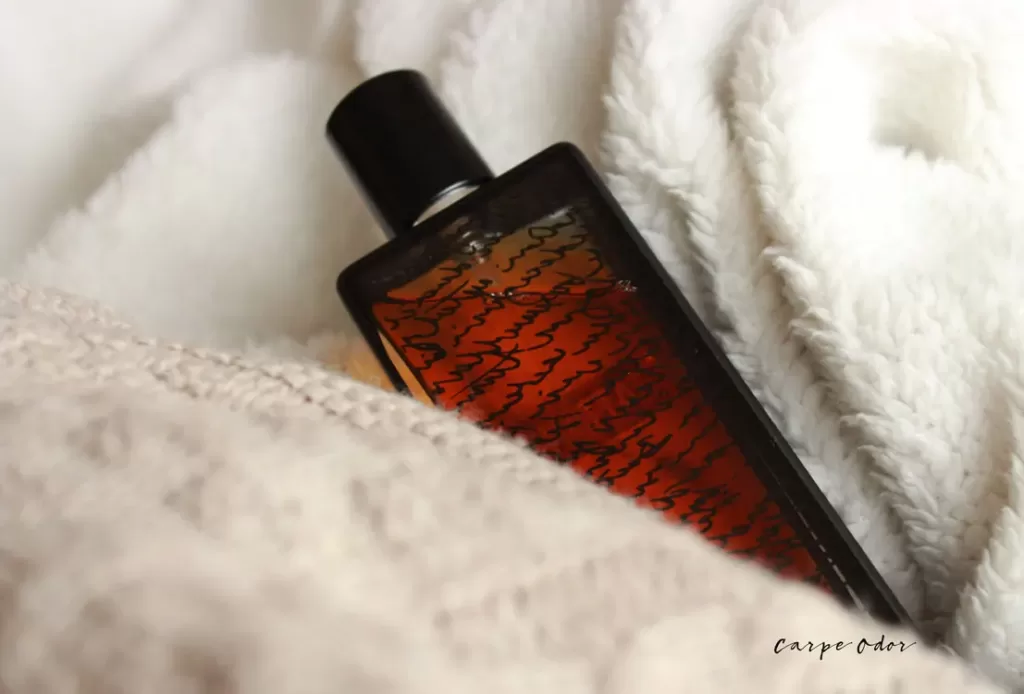 Amber is a solid category and its fans appreciate its solidity. Over a century passed over the advent of amber accords in perfumery and the trend is still occupied by the elders of the industry. Fans of these quintessential ambers (Ambre Sultan, Ambre Fétiche, Ambre Precieux, etc.) look for hardcore smoldering heat to cheer up in the cold season with its enigmatic and comfy aroma. There are a lot of them, but only a few deserve to engrave their name on the hall of fame. Battaniye by Pekji is a five-star amber/patchouli that recently joined in.
Let me begin with the title. Battaniye is Turkish for a throw blanket. (it's thinner than a blanket or quilt)
Imagine a snowy winter day, off, you lay on your cozy suede coach and cocoon yourself with a cashmere throw and do only things that do not spoil your comfortable warmth. Read a book, drink tea, do whatever, doesn't matter cause the focus is on yourself and your body temperature that merges with the woven. You feel good, you feel safe inside, and you don't wanna put aside the blanket. It lives up to its name and the idea locked exactly into place.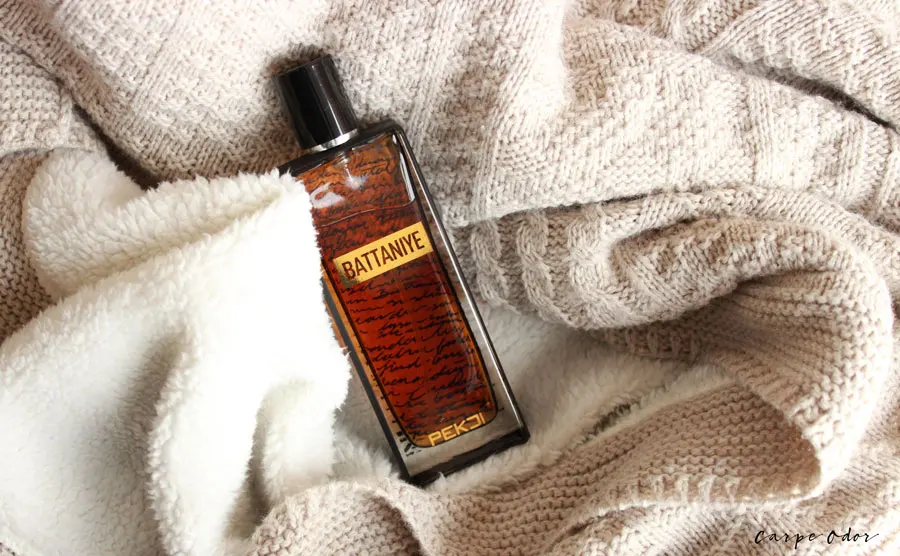 Coming to the scent, the notes listed are patchouli, amber, honeysuckle, Java vetiver, labdanum, musk, soil, soot, and wool.
Battaniye unleashes with a potent touch of cinnamon, different from all other cinnamons you know. It's spiky, smoky, thick, semi-animalic, petroleum-like and it typifies classic ambers. However, this extraordinary opening is beyond a typical amber. Besides the cinnamon, I get a sheen of clear musk, a floralcy hue, and soil-like woodiness of patchouli, majuscule labdanum, and a curtain of smokiness, identified as soot or ash. They mutually sing the same chorus.
Gradually the daredevil amber solves in soothing musky air that gilds up. Something reminiscent of an hour-worn wool pullover. It's fresh like new woven, with a soft touch of body odor 🙂
In this stage, Battaniye gets comfy, heavenly, slightly spicy (something odd in between immortelle and caraway), and divinely woodsy that gives the impression of the crackling sound of birch cuts burning in a fireplace.
This is by far the most extraordinary amber/patchouli fragrance ever and at the same time a frenzy of delight in dry down which is out of this world. Surprising, no? It's thick and dark, and at the same time, it's comfy, sexy, and sumptuous.
I wore it more than a couple of times that brought full positive feedback. First, my wife – who has a majestic sense of smell and nothing less than sublimes satisfies her – and then my colleague who mostly wears light green florals, commented: "you smell amazing today". This is not happening frequently with an amber fragrance.
Coming to the package and bottle – which is my obsession and biggest factor to choose a perfume after its scent – it is quite a nice cut of glass, printed on four sides, near to proportions of Serge Lutens glasses with thicker edges.