I received a hand-filled sample of a perfume tagged DRYAD from a British house I'd never tried called Papillon. The perfume gave me goosebumps. I was far away from anything related to perfume for two years while I was in Kazakhstan for the Abu Dhabi Project. Imagine the sheer shock of trying Dryad after two years being away from the industry, is like getting out of prison after ten years! I begrudgingly should confess that I also had never heard of the nose: Liz Moores. Hats off to her.
DRYAD is a radical surprise. What it says is "green", but it's not a typical green you feel being refreshed with. It's a perfume that says words quite independent of what actually spoken.
One puff and, boy, that familiar smell of prestigious chypre class push the "previous" button and takes me back to the days when I used to wear such real masterpieces. It's a shock that one takes a risk to make a perfume that joins oldies just from its birth.
DRYAD opens warm, verdant, and damp like a hike in a sunless moss-covered untamed forest where huge oak trees occupied the entire landscape.
Yes, it opens green with prominent oakmoss and galbanum and gives an immediate vibe of classic barbershop colognes. After a while, it shows a hint of gilded warm spicy, and promising creaking leather facet, and finally submerges into a cozy and enticing ambiance.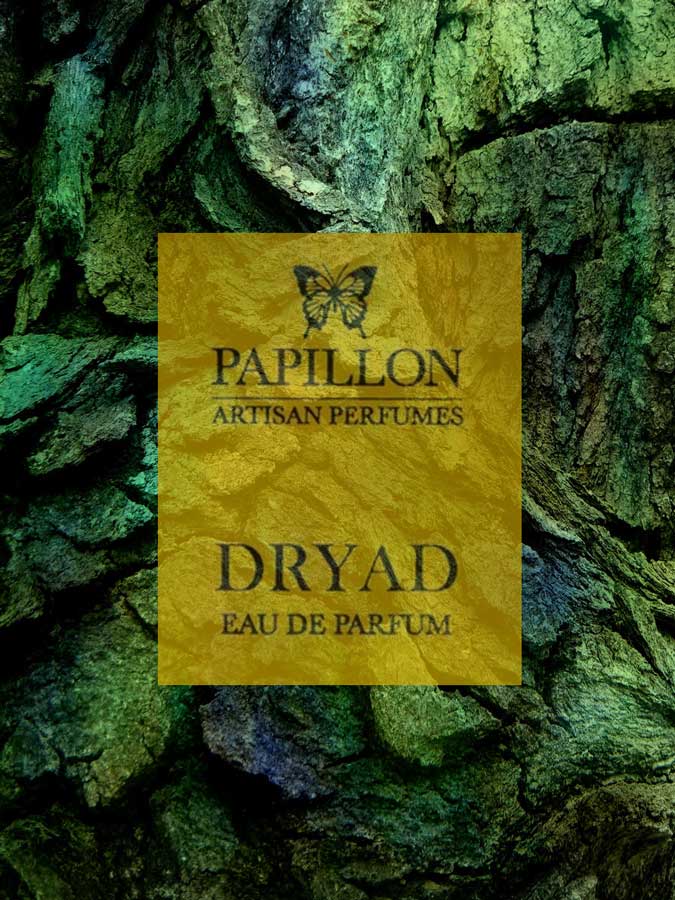 DRYAD, in a way, inherits the blood of Chypre Palatin by MDCI, Bel Ami by Hermes, and Vol de Nuit by Guerlain, while it has its way of green.
It has resinous facets as Chypre Palatin, shows spicy creaking leather of Bel Ami, and lies into the cozy and enticing warmth of Vol de Nuit. Imagine who magnificent it gets when it sits on the skin. No perfume can feature opulence and vulgar erotism at once but a classic chypre.
The fragrance begins full-bodied, especially, the green earthiness is quite great. It's bold and it's a statement fragrance. However, it could get more attention if it had a stronger performance. While most classic perfumes are remarkable for their enormous longevity, DRYAD puts its all focus on the heart layer. It modestly transforms from a green opening to a warm chypre heart just after ten minutes from application and stays there for over 12 hours. Long-lasting, but not about the top layer.