Close your eyes to not see the perfume. Don't ask the price. Just smell your wrist. You feel it's gilded by something extraordinary. You feel special.
This is Ô Hira. A refined labdanum-infused original amber fragrance that barely happens to be seen in the market.
Stéphane Humbert Lucas 777 (simply known as SHL 777) is a French house of fragrances, that is mostly known in the Middles East; because of their marketing policy.
The brand name is taken from the nose behind the perfumes, who also made several different perfumes for other brands, and other lines of their own house, such as SoOud.
O Hira is a different case among all. A deceptive ad poster with only two words makes it all! "Fossilized Amber", and you're left with your imagination and knowledge about perfumes.

Moreover, websites like Fragrantica make it worse with the suggested pyramid of notes: three layers including ambergris, ambergris, and ambergris!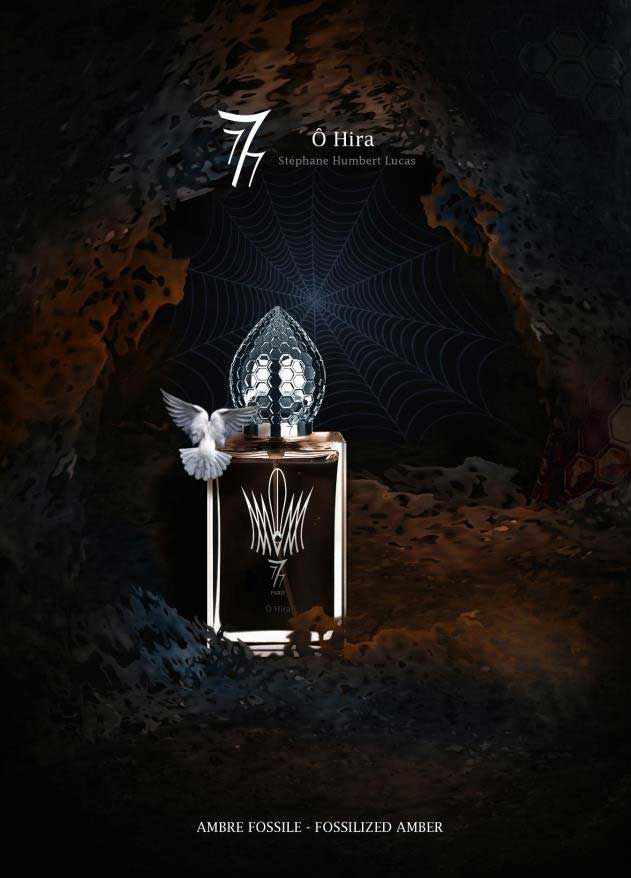 The negative facts I mentioned above don't turn you down. This is a gem and if you're looking for something exceptional, literally sexy, something that smells like Alibaba and his gold treasures when he turned +30, O Hira is yours.
Certainly, you're not expected to believe it. Using super expensive and super hard to extract fossilized amber in a perfume without changing the smell from batch to batch? It is almost impossible when working with natural materials. No one is that crazy to accept such torment while it is achievable another way.
So don't let the high price tag fool you with the scenario, the real story is as below.
The beginning of Ô Hira is on a walloping boozy toffee-like labdanum; dominant labdanum with plush pseudo-fruity hints that promises for animalic opulence in the very end. However, not that skanky type of animality.
Honey – a bucketful of it – and cinnamon, shape the labdanum with boozy render and lead the fragrance towards brand-new leathery facets in the base.
The labdanum is the bone structure here and it is responsible for the exceptional amber accord that gives you that oomph!
Ô Hira sets down and that leathery/animalic ambiance comes up. It is intriguing and charming, as much as it is softly skanky and un-urbanist.
The fragrance has a considerable price tag. Ok, serious price tag. You may think you'll find a better one at a lower price. However, I don't join you there.
Amber fragrances are so commonplace, but I don't suggest anything like O Hira.