Ingredients like vanilla that are a regular part of every perfume from two-penny to utmost luxury, are usually not supposed to make a move when they appear in bulk amount in a perfume. However, VANILLA RÊVE by the house of Shalini is what gives you an extra oomph! This is a 2021 Maurice Roucel work.
I just happened to discover this brand all by a coincidence and I immediately searched for it. The bottles are classic cut and impeccable glasswork, and I hoped that the juices are so. So, I surfed the web and finally, Perfume Lounge in Amsterdam had Shalini perfumes on their shelves and they kindly sent me samples. Click on the picture below to enter the boutique's website.
Shalini VANILLE REVE is a floral and oriental fragrance with a cooling spicy opening and gilded tropical vanilla main theme. It's mandatory if you appreciate the real smell of vanilla.
I tried the perfume on my skin and it has a soft and safe way of vanilla, irrelevant to that in other perfumes. It opens with dabs of anise that provides an icy effect to the warm and cozy following. The vanilla joins sooner than expected – showing that she takes hegemony – and it gives a sun-kissed warmth quality to the entire composition. Because of the spicy volume of the top layer, the vanilla is pickled and crunchy just a tad lighter than the wild erotic vanilla of VANILLE by Mona di Orio.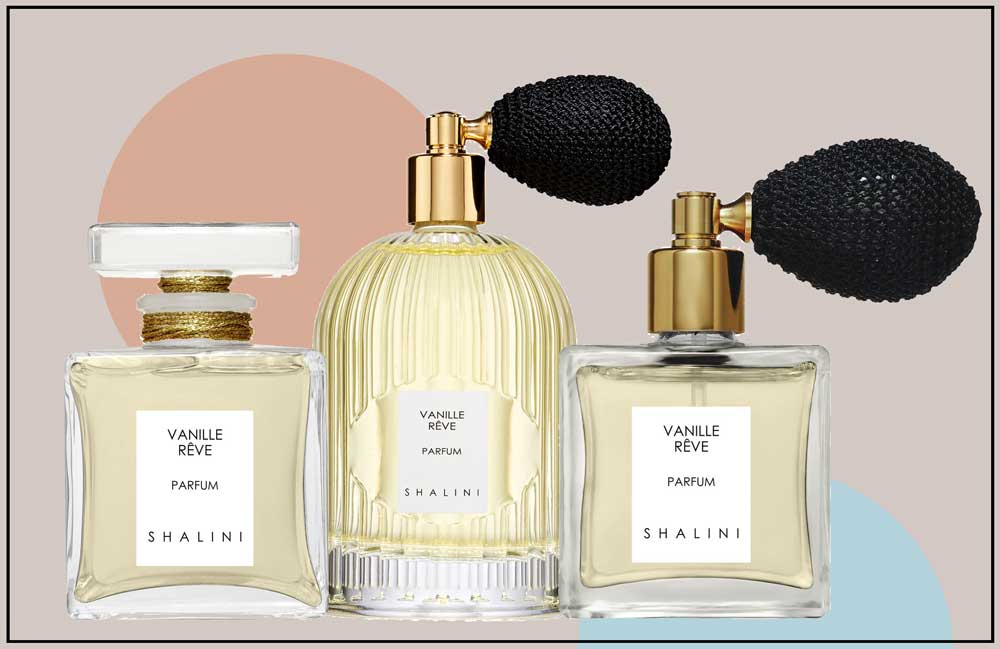 There are also jasmine, tuberose, and tiare flower listed in the pyramid, but it is difficult to spot them with the expectation that these flowers are usually flamboyant. You faintly catch tiare giving the vanilla a gilded quality equal to mesmerizing sunset reflection on a Tahitian seascape. About the other two indolic flowers, I'm not sure if I'm getting them but I'm sure there is something merged within the vanilla that makes it quite exceptional. I guess it must be the magic of indole. All in all, the scent reminds me of the golden sun-tanned girls in Paul Gauguin's canvases. That gold of their bodies.
Shalini VANILLE REVE is a comfy vanilla-optimizing fragrance. It's linear, softly sweet, and warm. The projection is good and the sillage is moderate, but it's a long-lasting perfume. Because of that, it's an intimating scent that accompanies you for hours and hours. There is also the high price tag that would be a challenging factor to consider.